Here are most of my albums. You can buy some of them in the store.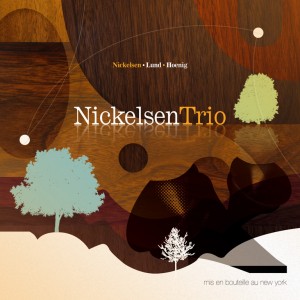 Nickelsen Trio – Mis en bouteille a New York
This album from 2007 features guitarist Lage Lund and drummer Ari Hoenig. Recorded on only 6 hours in New York City, it features some of my composition, one of Lage's and two covers. This is contemporary organ trio with a twist! Available in the store as CD and download. 
One track from this album: "Paris":
Short clip from "Again":

Short clip from "147":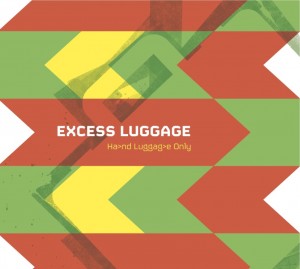 Excess Luggage Hand Luggage only
This is a trio of hammond, piano and drums! not very usual, but works great. Vigleik Storaas on piano and drummer Håkon Mjåset Johansen. This is the newest album, featuring many original tunes written specially for this line up and in differnt styles. incl "Corrupted Mirror" which we never managed to find out which time signature it's in.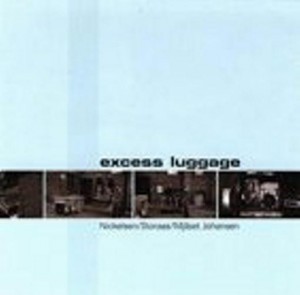 Excess Luggage
Excess' first album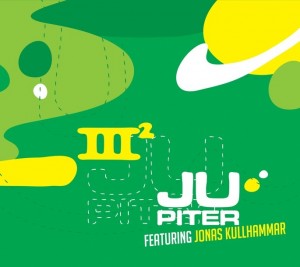 Jupiter III
After playing a lot of concerts together we recorded this ablum during a tour. We're in concert mood, and this album is really smoking.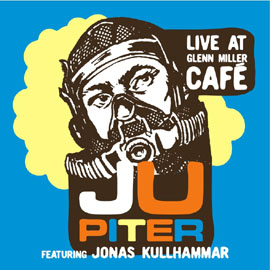 Jupiter Live at Glenn Miller Cafe
We got swedish sax player Jonas Kullhammar to join us on this live recording at Glenn Miller Cafe in Stockholm, Sweden, and he never left the band again. Cool live athmosphere! I play an old minimoog in addition to my B3 organ on this album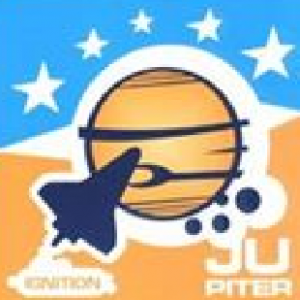 Jupiter Ignition
The first album from the band Jupiter, started back in 2002 by Håvard Stubø on guitar, me on organ and Magnus Forsberg on drums.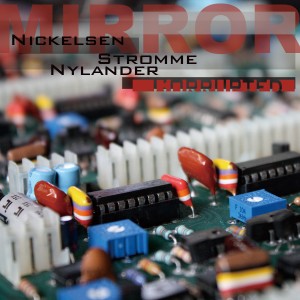 Nickelsen/Nylander/Strømme
This was a studio project we worked with for a while. I play only synthesizer, a really old (and great) Oberheim OBX. We had a few tunes, but improvised most if it. Karl Strømme on trumpet (which he doubles with his own synths in his left hand sometimes), Erik Nylander on drums. Released in 2009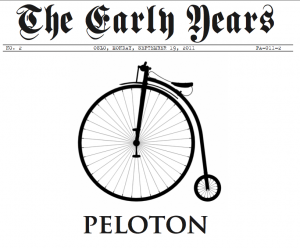 Peloton the Early Years
We started peloton in 2004 and have relased two ablums and played some tours and concerts since then. Peloton has been a nice area for us to experiement, both in the studio and on the road. I play synthesizers in this band, on this recording only Oberheim OBX (old unstable) analogue synth together with Hallvard Godal – sax, Karl Strømme – trp, Petter Vågan – guitar and Erik Nylander – drums.
from 2011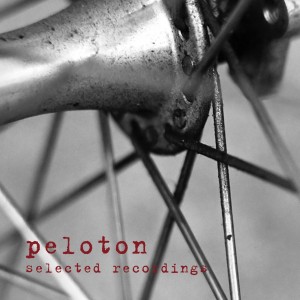 Peloton Selected Recordings
On this recording I I also used a Arp 2600 and a minimoog for bass. This was released in 2007 and was the first release on the parallell label (www.parallell.eu)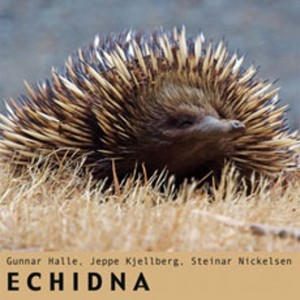 Halle/Kjellberg/Nickelsen  Echidna
We played gigs in big churches with a huge sound when I was living in Denmark. This is a mix of live recodings from Vår Frues kirke in Copenhagen and sessions recordings Brorsons Kirke. I play on the organ in Vår Frues kirke, and in Brorsons kirke I use synths: Prophet 600 and minimoog. Gunnar Halle on trumpets and some electronic effects, and Jeppe Kjellberg on guitar. Released in 2007.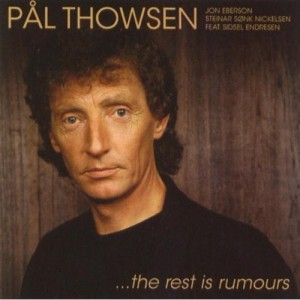 Pål Thowsen Trio "…the rest is rumours"
featuring drummer Thowsen and guitarist Jon Eberson who was my teacher at that time. Was a great experience to play with them. Released in 2002. Singer Sidsel Endresen also participates on some tracks.